Green energy power generator is environmentally friendly, developed in the way not to disturb our environment and conserves natural resources. Examples of green energy power generator involves with wind and water turbines, photovoltaics, ocean wave power, tidal energy, etc. CFD is used to develop and optimize green energy power generator by providing informations on how the fluid flows in the system, how the heat transfers, improve wind blade shapes, optimize turbine designs. CFD analysis is essensial in developing efficient power generators.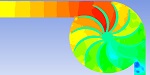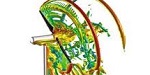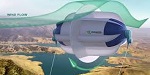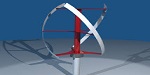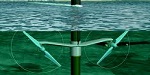 Hydroelectricity is the term referring to electricity generated by hydropower; the production of electrical power through the use of the gravitational force of falling or flowing water. It is the most widely used form of renewable energy. CFD analysis is used to optimize flowing water in the channel and inside the turbine.
A wind turbine is a device that converts kinetic energy from the wind into electrical power. Arrays of large turbines, known as wind farms, are becoming an increasingly important source of renewable energy and are used by many countries as part of a strategy to reduce their reliance on fossil fuels. CFD analysis is used to develop and verify wind turbine concepts and to maximize the electric generation by improving wind turbine design.
Marine current power is a form of marine energy obtained from harnessing of the kinetic energy of marine currents, such as the Gulf stream. Although not widely used at present, marine current power has an important potential for future electricity generation. Marine currents are more predictable than wind and solar power. CFD analysis can be used to develop ocean turbine concepts and to maximize the electric generation by improving the design.
---
Copyright © 2013 Center for Computational Fluid Dynamics