The purpose of CFD analysis for Pressure Wave Propagation:
To show pressure wave path and intensity.
To predict noise level at certain position.
To predict pressure wave intensity of air pulse to a vacuum cleaner filter.
To study the effect of pressure wave propagation to one-way valve.
CFD analysis can be used for pressure wave propagation. The purpose of the analysis is to predict noise level of an explosion, such as gun. Detail presssure wave shape and its propagation path can explain how the noise intensity is propagating. Optimizing wave path and intensity by changing opening design at the edge of rifle barrel can reduce the noise level of the gun shot.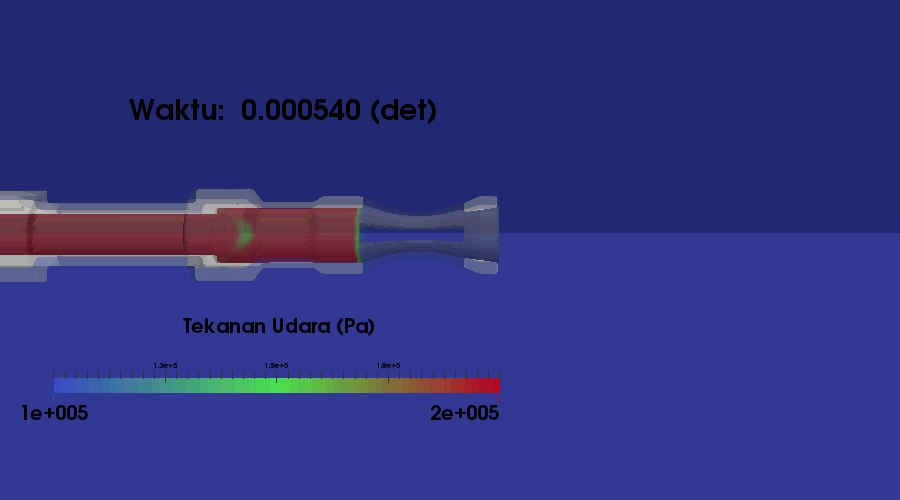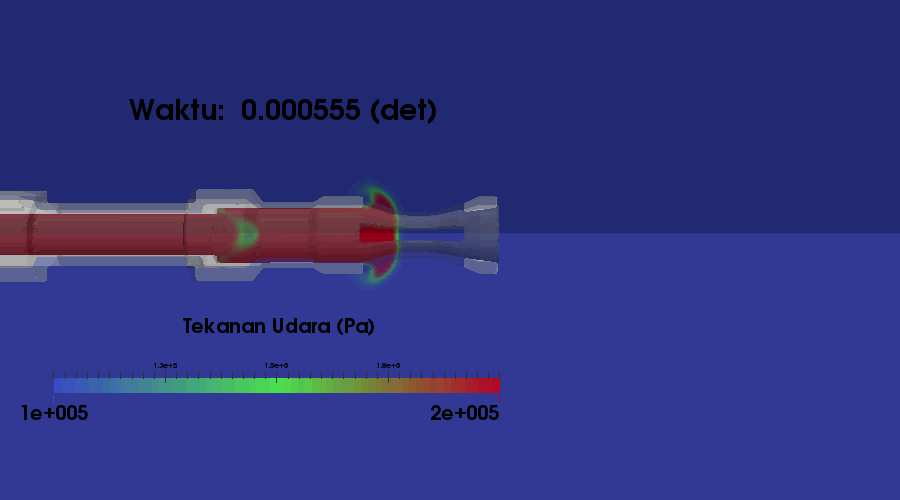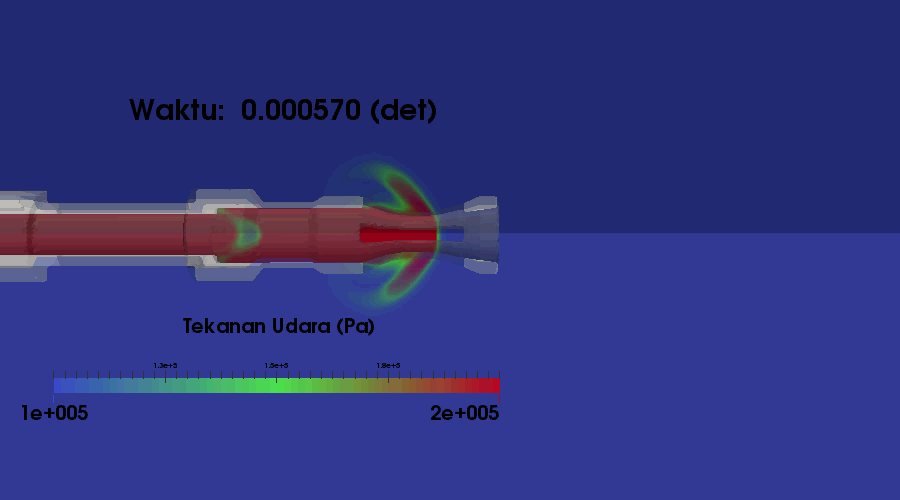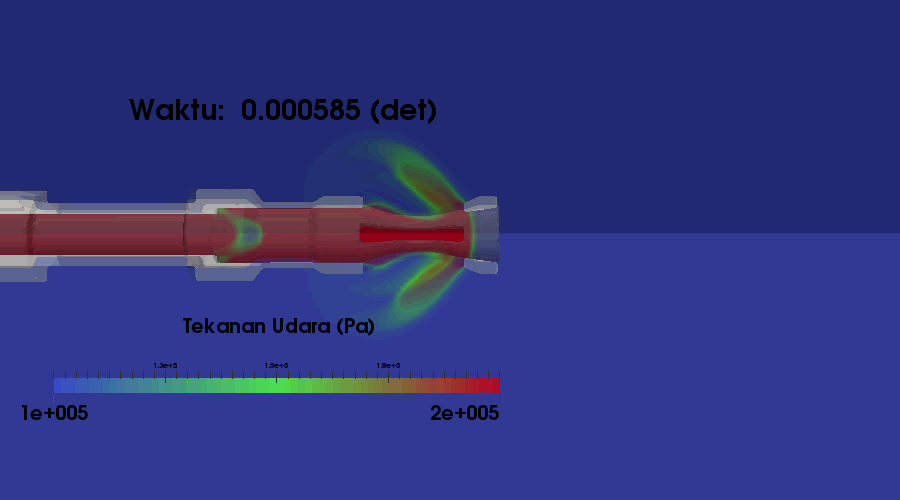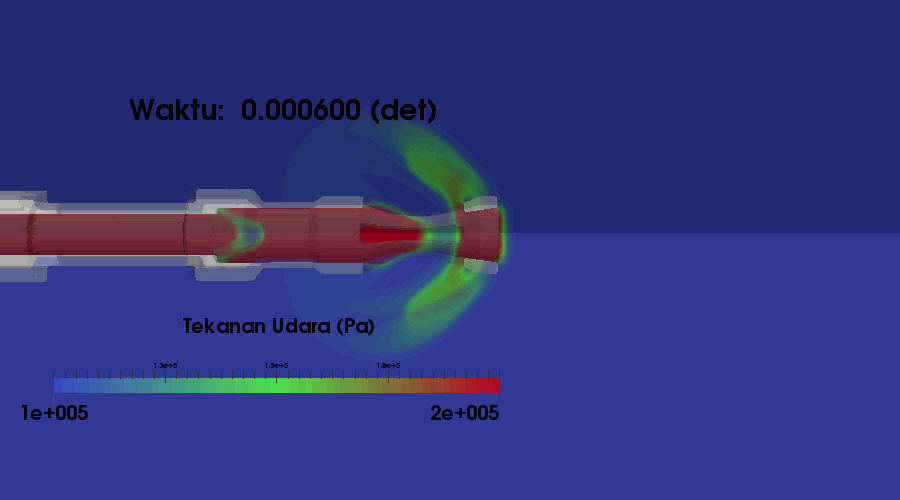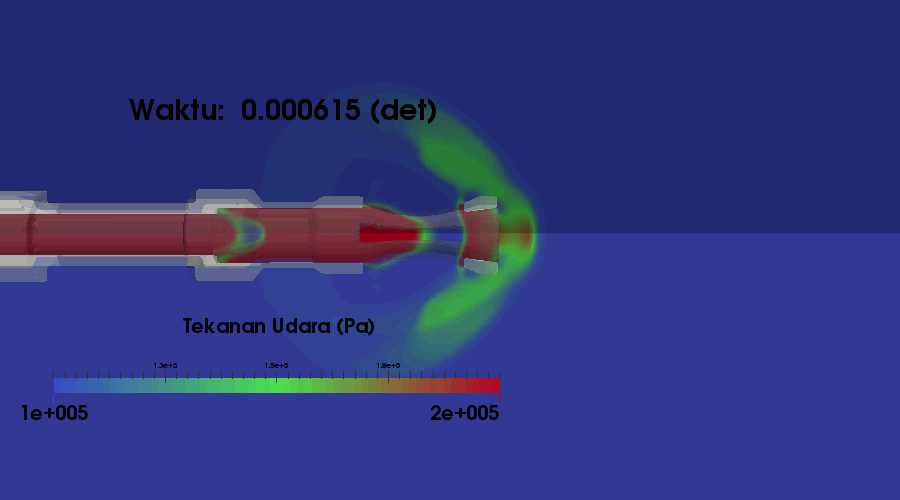 The pressure wave propagation analysis can also be used to predict pressure propagation due to suddent pressure changes from a pump during the start-up. The magnitude of the pressure might not as large as an explotion, however, for specific situation, this pressure wave might be necessary to analyze. Air pump can be used to create air pulse to clean air filter in a vacuum cleaner. The effectiveness of the air pulse can be analyzed by CFD simulations.
---