For those who are interested to learn about OpenFOAM and CFD in general, Center for Computational Fluid Dynamics can provide you with a session of CFD training.
Typical duration of the training will be 1 week (5 working days) and proposed training schedule can be seen below.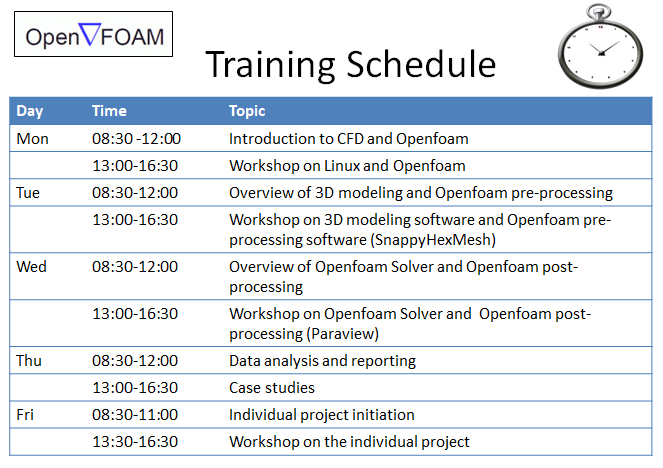 Requirements to arrange a session of CFD Training:
Minimum of 10 trainee.
Trainee will bring his/her own computer/laptop with Centos 7 Operating System installed or any other Linux system (we will help you if you need any support).
OpenFOAM version 2.2.2 is installed (we will provide you with directions on how to install the software).
Room for the training should have internet connections.
Location of the training can be arranged as your convenience.
The training schedule can be modified as needed for the most benefit of the trainee. Specific CFD case can be requested and more advanced topics can be included in the training.